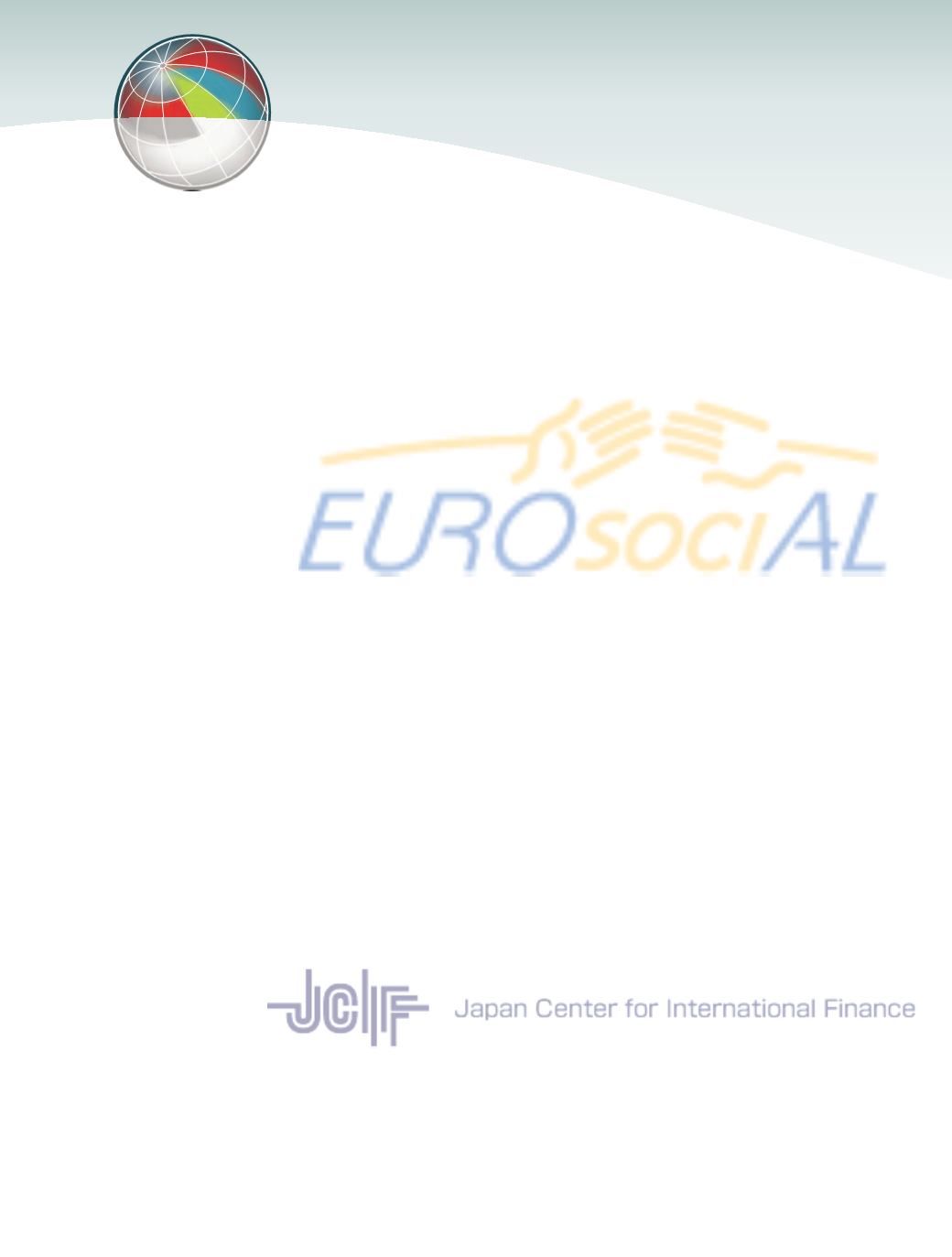 10
COOPSTAT NEWS Nº 11
Outros países terceiros
Other third countries
Visita de trabalho do EUROsociAL
Study visit from EUROsociAL
No dia 17 de outubro, o INE acolheu uma visita de trabalho de técnicos brasileiros e um perito europeu
no âmbito do EUROsociAL (programa da UE destinado à promoção da coesão social na América latina
através da troca de experiências entre instituições públicas europeias e latino-americanas). O objetivo
foi o de conhecer a conceção do questionário, amostragem, análise de dados e abordagem às famílias
em situação de pobreza ou vulnerabilidade do ICOR (Inquérito às Condições de Vida e Rendimento),
uma vez que o Brasil está a desenvolver um estudo longitudinal sobre as famílias em situação de
pobreza.
Statistics Portugal hosted, on 17 October, a study visit from Brazilian and European experts from
EUROsociAl (EU programme aimed at promoting social cohesion in Latin America through the exchange
of experiences between European and Latin American public institutions). Themain interest in this study
visit was to get to know the questionnaire design, the sampling, data analysis and approach to families
in situation of poverty or vulnerability of the SILC (Survey on Income and Living Conditions), since Brazil is
developing a longitudinal study of families under poverty.
Visita de representante do Japan Center for International Finance
Visit from a representative of the Japan Center for International Finance
Foi recebida a visita de uma representante do Japan Center for International Finance no dia 22 de
outubro, centrada emtópicos ligados à economia portuguesa e situação fiscal de Portugal
A visit from a representative of the Japan Center for International Finance was received on 22 October,
focused on topics related to the Portuguese economy and fiscal situation of Portugal